Swans, Giant Egg, and Christianshavns Vold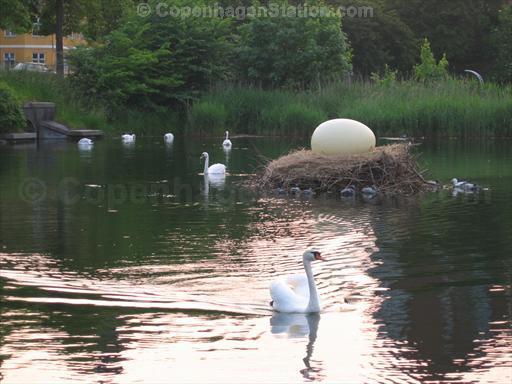 Christianshavns Vold and Christiania
This picture was taken from Torvegade, the main street running all the way across Copenhagen's district of Christianshavn. This place is the very beginning of Christianshavn in the south (from Amager Island). The water separates Christianshavn from Amager. The trees you can see on the shore form a narrow park stretching along the water, named Christianshavns Vold. Very close behind the trees (but not visible on the picture), there is Christiania, the well known independent community.
Swans, ducks, and the giant egg
Swans, ducks, and other water birds are common inhabitants of this place. The big egg, however, is probably man-made.
Good place for walking or jogging
Christianshavns Vold and the soft paths along the water areas represent a perfect place for walking, running, or jogging. The place is easy to reach by walk from both Amager Island and Copenhagen inner city – the distances are relatively short.
Topics: Christianshavn, Birds in Copenhagen, Christiania, Christianshavns Vold, Copenhagen Pictures, Ducks in Copenhagen, Stadsgraven, Swans in Copenhagen, Torvegade