Frederiksborg Castle in Hillerod, Denmark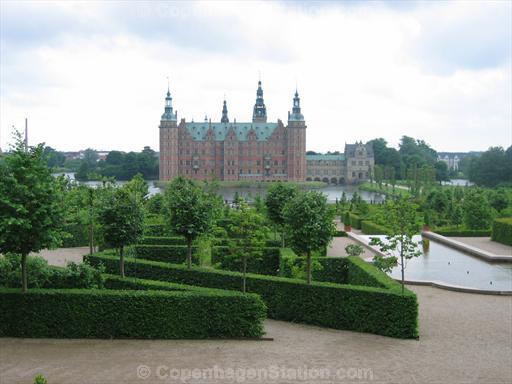 Frederiksborg Castle: Royal residence in Hillerød
Frederiksborg Castle in Hillerød (a small town north of Copenhagen) is one of the past residences of Danish kings. The castle you can see today is actually the second one, built in the early 17th century on the site of an earlier castle (dating back to 1560). Frederiksborg Castle was the place where some of the most powerful Danish kings and queens were crowned in the 17th-19th century.
The Museum of National History in Hillerød
Today Frederiksborg Castle in Hillerød serves mainly as The Museum of National History (known as Frederiksborgmuseet in Danish), where you can see mostly portraits and paintings. Hillerød is one of Denmark's most popular tourist destinations outside Copenhagen. Frederiksborg Castle is also the largest Renaissance Castle in the whole Scandinavia.
Castle Lake and Frederiksborg Castle garden
You may not notice it from a distance, but Frederiksborg Castle was built on an island. Not an island in the sea of course, but in the middle of a lake, which is called Slotsø in Danish (Castle Lake). The lake is part of a huge baroque garden, which attracts tourists to Hillerød and Frederiksborg maybe even more than the castle itself. It is very large and very organized. You can be walking in the garden of Frederiksborg for hours and still be finding new spectacular places with fountains, amazing flower colour combinations, and interesting trees.
Topics: Hillerod, Copenhagen Pictures, Danish Kings, Frederiksborg Castle, Sjaelland (Zealand)