Kronborg Castle and Boats in Helsingor, Denmark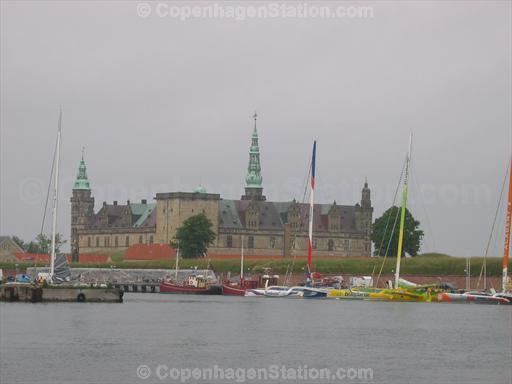 Kronborg Castle in Helsingør was a strategic point
In the past, Kronborg Castle in Helsingør used to be a very important point. The castle was built virtually on the very north-eastern point of Sjælland (Zealand Island) at the north entrance to Øresund, the strait between Denmark and Sweden. Distance between the two countries is the smallest here – mere 4 km. This is also the reason why Helsingør serves as a busy transport hub, with frequent ferries to Swedish Helsingborg and trains to Copenhagen.
Various roles of Kronborg Castle during its history
Thanks to its strategic location, Kronborg Castle has had a very interesting history. In times of wars and disputes between Denmark and Sweden and struggle for control over south Scandinavia and the Øresund Strait, Swedish forces briefly conquered and robbed Kronborg Castle in 1658.
Since it was first built in the 1420s Kronborg served as a fortress, castle, prison, military base, Øresund shipping dues collecting point, and – in these days – mainly a tourist attraction.
Shakespeare's Hamlet in Kronborg Castle
If the names Kronborg and Helsingør sound familiar to you, it is probably thanks to William Shakespeare, whose Hamlet made this Danish town famous all over the world. Hamlet has been performed several times in this real "Elsinore" Castle.
Topics: Helsingor, Copenhagen Helsingor, Copenhagen Pictures, Helsingborg Helsingor ferry, Kronborg Castle, Oresund